Smart Device
Our wearable technology in the workplace identifies all falling, stumbling, jumping, running, horseplay, and collision incidents by workers and mobile equipment.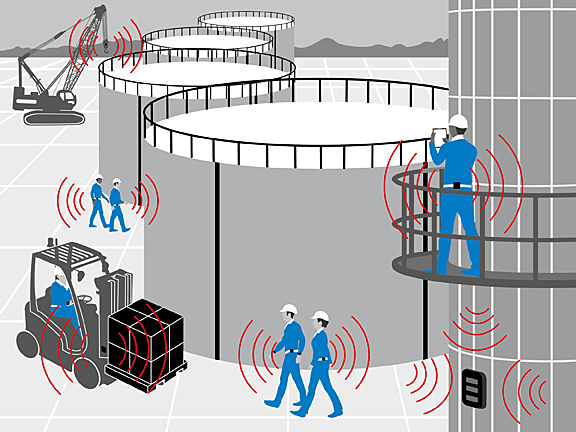 Anonymous Data Collection
All detected near miss and accident events are collected anonymously only when incidents occur.
Our Device
Our system utilizes a suite of customized sensors and proprietary algorithms to detect near miss and accident events related to slips, trips, and falls that occur in the workplace. When our system detects an incident, it locates other workers or mobile equipment in the vicinity and anonymously captures their interactions leading up to the event for animated replay and analysis.
Learn More
Dashboard
Tailored data to prevent accidents
WSMS™ identifies actual safety issues in your workplace, when and where they occur, enabling you to correct them in collaboration with your workforce before they become costly accidents
The Workplace Safety Monitoring System™ provides insights never before possible – Examples:
Increase in stumbling incidents at entrance to storeroom building in April – Why? Wet flooring from rain?
Spike in horseplay in Zone 4 on Friday afternoons – Why? People gathering at clock-out station at end of day near exit to parking lot?
New running incidents in Zone 1 occurring near forklifts – Why? New Zone 1 forklift driver?